Museum of Ceramics - Spezzano Castle
Via del Castello, 12 - 41042 Spezzano - Fiorano Modenese (MO)
Opening times from Saturday 23 May to 5 November 2020 (early closure due to COVID-19 - DPCM 3 Nov 2020)
Ordinary opening times from April to October: Saturday and Sunday 3.00 p.m. - 7.00 p.m.; November: Saturday and Sunday 3.00 p.m. - 7.00 p.m. Free admission with free visit.
Special opening times on Easter Day, Easter Monday and 15 August: 3.00 p.m. - 7.00 p.m.
Open with advance booking for groups, all year round, with guided tour: cost € 5 per person (minimum ten people, booking four days beforehand)
2020-2021 winter opening times
Up until 24 February 2021, it is only possible to visit the castle on a guided tour with advance booking, for a minimum of ten people, (booking at least four days beforehand), at a cost of € 5 per person. Bookings tel. 335/440372 info@archeosistemi.it, servizi@archeosistemi.it
Guided tours
Guided tours with advance booking: tel. +39 0522 532094, +39 335440372, +39 0536 833412, info@archeosistemi.it, cultura@fiorano.it
Free guided tour on the last Sunday of every month: no booking required, meeting point in the Castle courtyard: from March to October at 5 p.m. - November at 4 p.m.
Museum guides and operators of AR/s Archeosistemi.
Spezzano Castle brochure
Download brochure front and back (language ita/en/deu)
Museum of Ceramics Labour brochure
Download brochure (language ita/en/deu)
Contacts
PIT - Tourist Info Point in the Castle bookshop, during normal opening times, info@archeosistemi.it
AR/S Archeosistemi srl - Museum services: tel. +39 0522 532094, 335 440372, info@archeosistemi.it
Fiorano Modenese Town Council - Tourist Office - tel. +39 0536 833412 – 833438, cultura@fiorano.it - www.fiorano.it
IAT "Terra di Motori" Information and Tourist Office - tel. +39 0536 073036, iat@maranello.it
Social media
Spezzano Castle is on Tripadvisor 

Follow Museum of Ceramics on FB  

  https://www.facebook.com/castellodispezzano
Follow Youtube Channel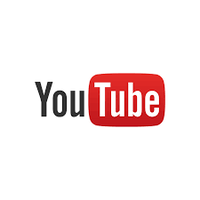 FioranoTurismo