The Contemporary Collection displays an important collection of ceramic artworks, architectural ceramics, design objects, craft objects and ceramics with a high technologically and functionally innovative content.
Thanks to donations, competitions and the Ceramics Biennial Exhibitions sponsored by the museum, a large number of works have been acquired that document contemporary design and its Italian and foreign designers.
There is also a group of works by Italian and foreign designers dedicated to the Drake, Enzo Ferrari, and to the engines of the nearby Ferrari Maranello Museum; the works were acquired in 1998 as part of the event "Tribute to Enzo Ferrari.  Designer ceramics: functional surfaces, objects and models" to celebrate the car manufacturer, by creating a series of ceramic objects with their own functions, not just as decorative objects, but also with a practical use.
Those invited to take part come from the areas of design (Riccardo Dalisi, Enzo Mari, Alessandro Mendini, Alessio Sarri), tile and overglazing industry (Iperion, Marco Malavasi, Enzo Manara, Marco Morandi), traditional Italian ceramic art (Adriano Leverone, Tullio Mazzotti, Stefano Merli, Davide Quagliolo), together with several foreign artists (Gifford Myers Chandler, David Pontigo Ipsan, Patty Wouters).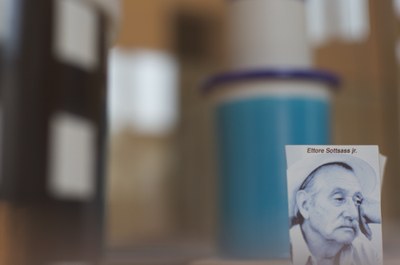 Ceramic art
Works by great masters, who frequently represent different geographical areas, styles, techniques and materials and are the founders of various "schools"; but also new artistic expressions and young artists.
Technological innovation
This looks at current and future innovations and pays tribute to the innovative products of the past, as due acknowledgement of the research and the stubbornness of certain production and industrial sectors (e.g.: the kervit, 1957 Industria Ceramica Veggia)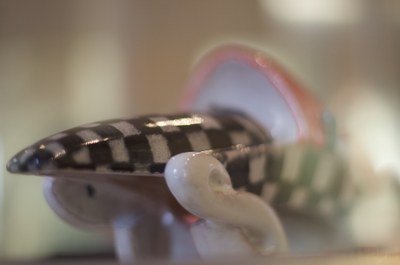 Architectural ceramics
Design in the architectural and decorative ceramics sector (for both interiors and exteriors and urban furniture) is linked to the Mediterranean tradition and culture. Skilled and refined research in the ceramic tile sector in Italy guarantees a product of unquestionable visual quality, also in increasing quantities, linked precisely to the improvement in the production systems and technologies. Extensive research is also carried out in the ceramic chemicals field, where paint factories and overglazing companies have often invented new solutions. The industry has moved from terracotta and red stoneware to white stoneware, clinker brick, single firing, porcelain stoneware, also smoothed and enamelled, monoporous and rapid firing products, ultra-thin porcelain stoneware of large dimensions.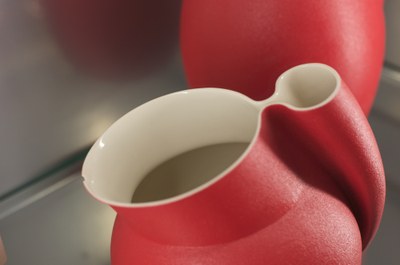 Acknowledgements
Curator: Rolando Giovannini