The 'Salse' (or mud volcanoes) are eruptions of cold mud, produced by rising sea water mixed with mainly gaseous hydrocarbons (methane) and a small quantity of liquid ones (oil), which cross faults and fractures in the earth as they rise to the surface, dissolving the clay present and creating the typical cone or spring-like formations.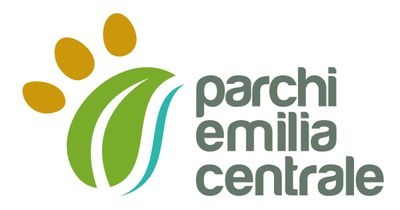 The phenomenon has been known since ancient times, as demonstrated by the numerous archaeological finds in the area, and studied by celebrated scientists of the past, with highly imaginative theories about the so-called 'mud volcanoes'. 
The name "Salsa" derives from the high salt content of the mud, a reminder that what is now the Po Valley was covered by the sea up to 1 million years ago. The salt makes the land around the mud volcanoes particularly inhospitable and arid, so the only plants that survive there are grasses such as Puccinellia fasciculata, widespread along the coast.
The Salse are considered to be "pseudo-volcanoes", as they have features similar to volcanoes, but a completely different origin, since they are not connected to the magma and are completely cold.
The Salse di Nirano, situated in the town of Fiorano Modenese, are an important and internationally renowned geological phenomenon. The Nature Reserve was created in 1982 to protect the largest and most unusual mud volcanoes complex in the Emilia Romagna region, which, together with the one of Aragona (Agrigento), is the most important in Italy and one of the most complex in Europe.
The Reserve extends over around 200 hectares in the territory of Fiorano Modenese, between the Fossa and Chianca rivers, on the foothills of the Modena Apennines.
With its network of 13 equipped pathways and educational itineraries, open to all, including the disabled and visually impaired, the Cà Tassi Visitor Centre, the Cà Rossa Ecomuseum and the ancient cultivars recording field, the Reserve receives around 70,000 visitors a year.
The Salse di Nirano Nature Reserve is part of the Central Emilia Parks Agency and one of the main stops on the Mud Volcanoes Path, a breath-taking path running over 60 km across six towns, and touching over 50 points of interest, including historical dwellings, archaeological sites and environmental beauty spots. 
There are two free apps for a visit to the reserve, with maps and guides full of information on the area: The Mud Volcanoes Path app and the Apennine Pathways app.
For more information, watch the special:

Info utili
Via Rio Salse II Tronco (Nirano) - 41042 Fiorano Modenese (MO)
Tel: +39 0522 343238; +39 0536 833276; +39 0536 073036
Email: salse.nirano@fiorano.it; iat@maranello.it
Fax: +39 0536 838718