The Fiorano Town Vinegar Cellar in located in the pentagonal tower of Spezzano Castle.
It was inaugurated in 2008 and houses three sets of barrels for the production of PDO Traditional Modena Balsamic Vinegar, of which one has been in use since 1986.
Visitors are greeted by the aroma of the vinegar fermenting and ageing in the 'vessels' on the second and third floors of the tower as soon as they step over the threshold: the temperatures in the attic (very hot in summer and very cold in winter) make it the ideal place to ferment and decant PDO Traditional Modena Balsamic Vinegar.
A visit to the vinegar cellar offers a chance to see the ancient process of transforming the grape must into a typical local product that is appreciated worldwide. Descriptive panels, original documents, tools and ancient objects linked to the production and the local peasant culture immerse visitors into the world of the 'master vinegar maker', who used the skill and knowledge passed down through the generations, with ancient and almost alchemical techniques, to transform simple cooked must into delicious balsamic vinegar.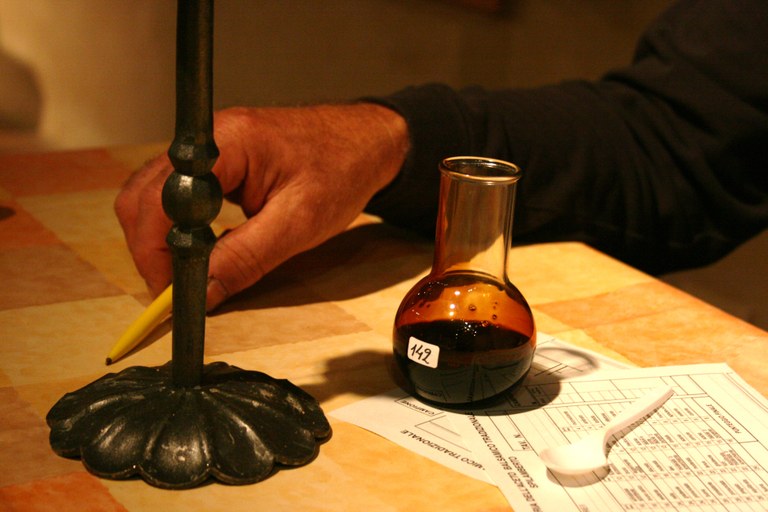 A visit with a guided product tasting session is possible by appointment.
Every year, since 2005, in October, the "Balsamic Castle" event is organised, with training and educational evenings, tasting and guided tasting sessions, performed in collaboration with the Traditional Modena Balsamic Vinegar Consortium.
Traditional Modena Balsamic Vinegar is also on sale in the Castle bookshop. There are also typical recipes using the vinegar for visitors to see.
Barrels and production
A set of ten barrels and a "mother" barrel allow visitors to understand the ancient and complex process of decanting, which gives the traditional balsamic vinegar its best characteristics: the unmistakable bouquet, density and taste. A full 25 years are needed for the product to be defined as "extravecchio", while the denomination is "affinato" from 12 to 25 years: these titles are obtained from an assessment by the Consortium for Protection of Traditional Modena Balsamic Vinegar, the agency that protects production and consumption of the PDO product, guaranteeing its quality and authenticity.
The Fiorano town vinegar cellar is operated by the expert vinegar makers of the Traditional Modena Balsamic Vinegar Consortium, in full compliance with the rules of the local tradition.
Info utili
Via del Castello, 12 (Spezzano) - 41042 Fiorano Modenese (MO)
Tel: +39 0536 833412; +39 0536 073036
Email: cultura@fiorano.it; iat@maranello.it