The BLA building
The BLA was inaugurated on 1 October 2011 and based on a project by the architects' firms Buonomo Veglia and Areaprogetti. The building, with its two right-angled parts, brings to mind an open book and reading.
The exterior of the steel structure is covered entirely in stoneware produced by the local Ceramics District.
The open bookshelves of the library provide various different reading methods, with individual reading stations facing the internal garden; the work surfaces are in Laminam, a high-quality ceramic material produced in the district.
Water is heated with a solar power heating system and there is also a rainwater recovery system and a photovoltaic system. The entire area has free wi-fi.
The building has disabled access and toilets for all users.
It has parking for around ten vehicles, with disabled parking spaces.
There are various car parks in the surrounding area.
BLA Library, Archive and Play Area
Via Silvio Pellico, 9 - 41042 Fiorano Modenese.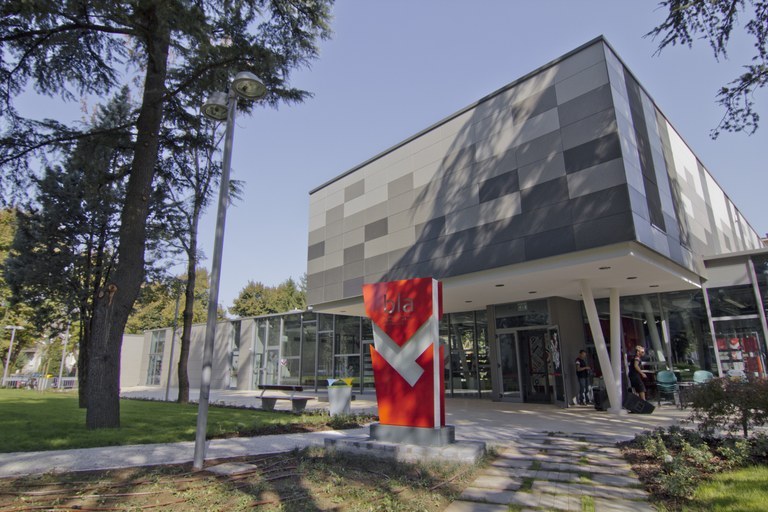 'Paolo Monelli' Town Library
This is a free public library. It is necessary to register to use the lending services, either here or at any other library in the Modena district. Registration is free.
In addition to fiction and non-fiction sections for adults, the library also has specific sections for children and teenagers: Born to read (0-5 years), Children (6-10 years), Teenagers (11-14 years).
The library staff can obtain books available at other libraries through the inter-library lending system.
It is possible to consult the catalogue to find out whether the library has the titles sought. E-books and on-line magazines are also available through the EmiLib platform.
Services offered
Book lending, inter-library lending system, references, study, reading and book, newspaper and magazine consulting areas; three computers for Internet browsing and word processing, access to the Internet and free wi-fi; photocopying and printing from PC; reading promotion initiatives
Paolo Monelli Town Library Regulations
Opening times
Monday-Friday 9.00 a.m. - 7.00 p.m.
Saturday 9.00 a.m. - 1.00 p.m.
Extraordinary evening and Sunday opening at several times during the year, thanks to volunteers
Contacts
bibiloteca@fiorano.it, tel + 39 0536 833403
FB Bla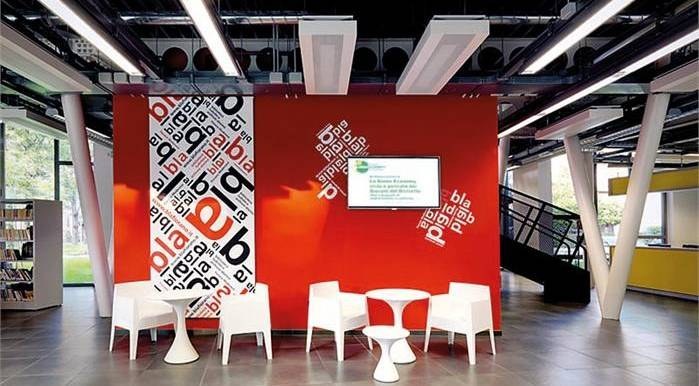 'Barone Rosso' Town Play Area
Inaugurated in October 1981, it was one of Italy's first public play areas. The play area is:
- a public service providing games and toys,
- an equipped area, with free access, where there is qualified play material, which can also be loaned out,
- a meeting place for children, teenagers, adults, parents, where the operators promote and encourage knowledge and relationships through play,
- a place where it is possible to experience creative play, construct, re-invent, learn and experiment, freeing the imagination and learning through play,
- an area open to schools by appointment, for play activities, creative workshops, educational itineraries and teacher retraining.
The Play Area transfer to the nearby XXV April park, during the summer. 
In the Play Area takes place many events throughout the year: workshops for adults and children, game evenings for adults and teenagers over 16, animated reading for children. For information: events at the Bla.
Opening times
Monday, Tuesday and Thursday 4.00 p.m. - 7.00 p.m.
Saturday 9.00 a.m. - 1.00 p.m.
Closed on Wednesday, Friday and Sunday
Contacts
bibiloteca@fiorano.it, tel + 39 0536 833403
FB Bla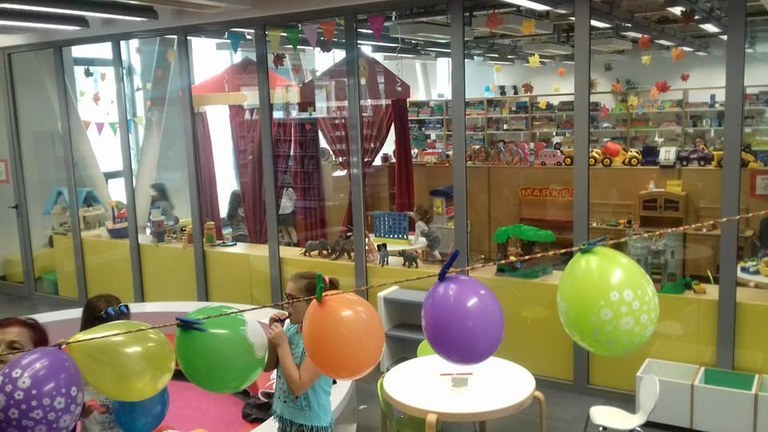 Historical archive
The Fiorano Modenese historical archive is located in the BLA building and was the document archive from the early years of the sixteenth century and up to the second half of the twentieth century, with space of around 250 linear metres.
Services
The archive is open to researchers, academics, students and also to anyone interested in carrying out historical research, for personal or professional reasons, in accordance with the current rules and methods of access to the services envisaged in the Historical Archive Regulations
Presentation of the Historical Archive
Town Historical Archive Regulations
Open to the public by appointment archivio@fiorano.it.
Service provided by Le Macchine Celibi Soc. Coop.
Info utili
Via Silvio Pellico, 9-11 - 41042 Fiorano Modenese (Mo)
Tel: +39 0536 833403; +39 0536 833418
Email: biblioteca@fiorano.it; ludoteca@fiorano.it