The collections of the Museum of Ceramics of Spezzano include a group of works by Italian and foreign designers dedicated to Enzo Ferrari and his engines, another great asset of this area, together with the ceramics. The result of the ability, creativity and commitment of great men.
Tribute to Enzo Ferrari. 1998. Designer ceramics: functional surfaces, objects and models
The idea was to celebrate car manufacturer Enzo Ferrari, by creating a series of ceramic objects with their own functions, not just as decorative objects, but also with a practical use.
Those invited to take part come from the areas of design (Riccardo Dalisi, Enzo Mari, Alessandro Mendini, Alessio Sarri), tile and overglazing industry (Iperion, Marco Malavasi, Enzo Manara, Marco Morandi), traditional Italian ceramic art (Adriano Leverone, Tullio Mazzotti, Stefano Merli, Davide Quagliolo), together with several foreign artists (Gifford Myers Chandler, David Pontigo Ipsan, Patty Wouters).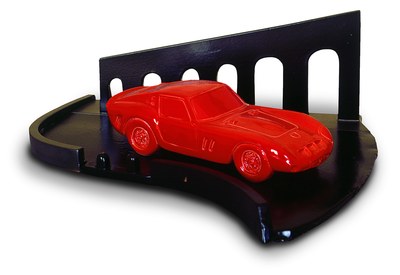 Tullio Mazzotti, "Oggetto Assolutamente Indispensabile all'Estetica Domestica"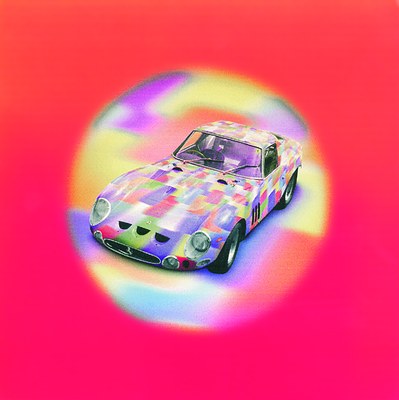 Alessandro Mendini, "Ferrari puntinista"
Patty Wouters, "Moving Ferrari"