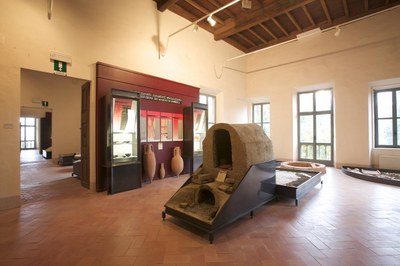 This tells the ancient history of ceramic production in the Fiorano and Modena area, from the Neolithic age of the "culture of Fiorano" to the contemporary era, evolution of the processes through the shapes, decorating methods and production techniques, with the gestures and the tools used for forging and the kilns used for firing.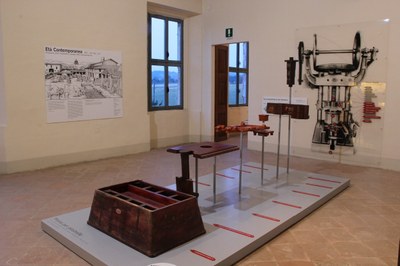 The birth and development of industrialisation and the first steps towards mechanisation; from bricks to the first dry-pressed tiles. The display includes models for mechanical parts of a historical Ceppelli ceramic press and a multimedia installation tells the story of the work through the voices of the workers.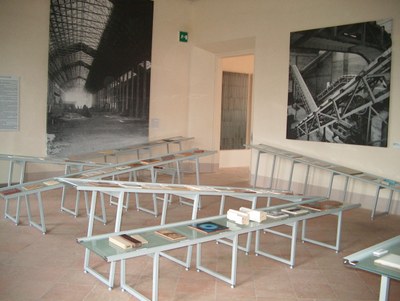 Display installations such as conveyor belts tell the story of mass production of tiles, from the bricks of Fabbrica Carlo Rubbiani of Sassuolo to the tiles of the twenty-first century.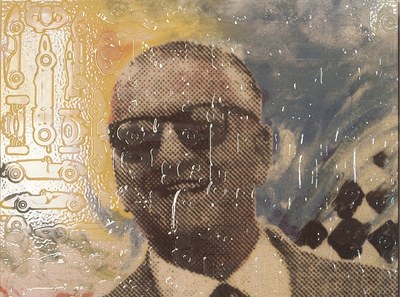 A collection of ceramic artworks, architectural ceramics, design objects, craft objects and ceramics with a high technologically and functionally innovative content. There is also a collection of works by Italian and foreign designers dedicated to Enzo Ferrari and engines.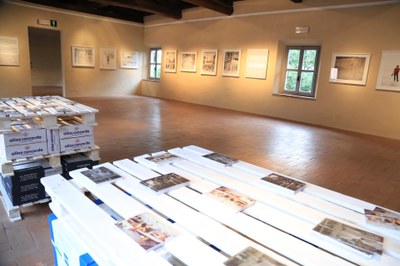 A collection of photographs in the 'Labour' section - eighteen photographic works by the artist Paola De Pietri, the result of a photographic reportage in the factories of the Ceramics District, which document not only the fascinating processes that create highly technical and visually attractive ceramic materials from earth and dust, but also the continual evolution of the technology, production and labour techniques. In collaboration with Linea di Confine per la Fotografia Contemporanea, Rubiera and Confindustria Ceramica.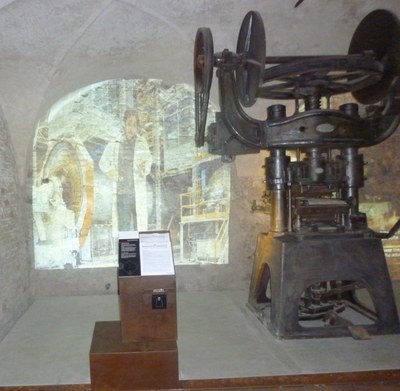 A 300 m2 multimedia installation dedicated to the men and women who made the ceramics in the district. The installation allows visitors to hear the voices of the people who worked in the factories, a journey back through time, from the end of the nineteenth century to the present day, with a look at the machinery and its operators, with a virtual guide.
Timetables and talking tiles, videos and the testimony of the workers can be heard using the kinect device.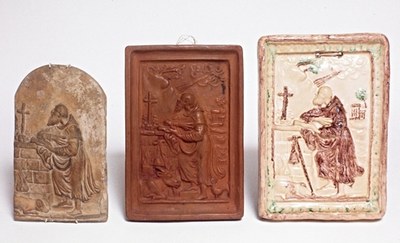 A collection of ceramic devotional plaques dedicated to Sant'Antonio Abate, the "saint of the stables", tells the story of everyday and religious use of ceramic objects.